| | |
| --- | --- |
| November 10, 2011                                                       866-762-9238 | www.enerfood.com |

What a World We Live in Today!


Dear Readers,

 

Is it just me or is the entire planet a half bubble off plumb?  Things just get weirder and weirder, indeed almost everyday we see the 'News of the Weird' on page one and it is all real!

 

The European Union appears to be headed for the toilet bowl and might suck the rest of us down with it, as our banks have exposure to that toxic sovereign debt issued by virtually every country, except perhaps Germany.  Even the 'default' insurance isn't working as the powers that be just forced the banks to write down by 1/2 their Greek debt, so technically no default just a huge loss.  Italy will be next and that is huge.  They are the 3rd largest issuer of sovereign debt in the world!  I am hearing HUGE losses.  Enough for a run on banks?  Who knows?

 

Domestically we see the single largest municipal bankruptcy in history filed in Alabama.  I just wonder what the ripple effects are beyond the obvious, thousands of people and institutions lose a great deal of money in their bonds.  Who is next?  Would you be ready?

 

Then we have all the natural/celestial events.  Earthquakes and volcanoes in places that never had them before (Colorado and Oklahoma on the tremors and S. California for volcanoes).  Asteroids passing awfully close and then the solar flares.   The government appears to be concerned enough to test the emergency system nationwide, I don't remember that happening on a national basis do you?

 

Folks the bottom line is can you afford not to listen to the signs that are all around us today?  We don't know where or when something might occur.  Wish I did but I don't. Hopefully nothing will happen at all. I don't think I am being an alarmist, just cautious. 

 

Our preparedness products, Vacuum Sealed Enerfood, Organic Preparedness Pails and the Basic Herbal Medicine Chest make great gifts for Christmas, what a great thing to do for those you love! If you call in your order, free shipping if you ship to more than 1 address, that goes for everything in the store until last ship date before Christmas!

 

Thanks to all of you again!

 

Steve St Clair

EnerHealth Botanicals 

 

Jeffrey Smith


Author and Activist

STOP GMOS/STOP MONSANTO

Wednesday 11/16

6-7pm CST LIVE

Survive2Thrive

Meal Replacement

Is Back!
Get It While It Lasts!  
This article has been contributed by Brandom Smith of Alt Market, an organization that facilitates networking, local community action, and the exchange of knowledge and ideas and promotes decentralization, localism, and the de-globalization of human economic systems.
Via SHTFPlan.com
---
Dr. William Stockton celebrates yet another birthday surrounded by family and friends in the midst of a grand suburban paradise. The party is warm, and the evening is filled with joy and merriment. These people singing his praises, laughing and imbibing generous amounts of spirits, are neighbors he's known for over 20 years. He understands them well, or at least, he thinks he does…
The good doctor, as his neighbors often point out with a jabbing chuckle, is a prepper; a brand of survivalist who participates in the day to day routine of mundane American life while using his spare time to safeguard against unforeseen disaster. His friends view this behavior as an amusing curiosity, an eccentric hobby, but none take it nearly as seriously as William does. It's not that he is paranoid; far from it. In fact, William Stockton is a professional, a man of sense, and a man of family. He merely lives in an era of great potential danger, where nuclear war and societal collapse are anything but fantasy. Stockton takes these issues into account as an individual, and acts according to the severity of his environment. Much more than his neighbors, he represents legitimate rationality.
Unfortunately for the doctor, and for those who live around him, the days of wine and frosted cake are about to abruptly end as a Civil Defense emergency bulletin blares over the wire. The reality that today's comforts could disappear in the blink of an eye sets into the minds of the frightened listeners. And soon, we begin to witness the TRUE character of those William once held dear.
This scenario might sound like a familiar consideration to many of us, but for now it remains the stuff of nighttime TV. So begins a rather prophetic and ingenious episode of The Twilight Zone entitled "The Shelter"…
The fascinating thing about "The Shelter" is that it is one of the few short stories showcased in The Twilight Zone (a science fiction program) which hasn't a single element of science fiction within it. "The Shelter" is terrifying exactly because it is NOT a product of wild imagination, but a representation of social fact that cuts to the calcium rich bone of our culture, even 50 years after it aired on television.
The cold hard truth is, much of our country is completely unprepared for a crisis of any considerable proportion. While the 1950's and 1960's held the specter of immediate full scale nuclear war, and thus a highly persuasive incentive for preparedness, the new millennium has hardly been anything to sneeze at. Economic collapse is just as destructive to a nation as an atomic bomb, if not more so. The likelihood of social unrest and the long term implosion of our financial system is greater today than it has been in any other era of American history. So much so that even our currency may evaporate along with our standard of living. Those who prep today are acting in as much a logical fashion as those who built shelters during the height of the Cuban Missile Crisis.
The knee jerk conclusion here by skeptics of the prepper lifestyle will be that the bunker owning citizens of the "red scare" days wasted their time. That obviously, there was no nuclear holocaust, and all their careful planning was for naught. Or why not bring up the media generated hysteria of Y2K, which played on the public's utter lack of general knowledge concerning computers and U.S. infrastructure to inspire a widespread prepping panic? Did that farce not prove the absurdity of the survivalist mentality?
The answer is no, not really…
The eventuality of collapse is not the issue. Though America today has zero room to maneuver as far as inflationary printing and debt based spending are concerned, and economic instability is inevitable according to the fundamentals regardless of any practical or impractical political measures that could be introduced, the crisis is not our focus. Our focus is, and always has been, independence and self reliance regardless of the circumstances. Through national prosperity, or national pain, the key to survival is to never make assumptions. To never count on your environment to remain hospitable. To keep catastrophe in mind, even if others around you do not.
One vital aspect of survival that often goes unaccounted for by even the most astute preppers, however, is the issue of community. When the last vestiges of normal society crumble, will you be surrounded by friends, or foes? The difference is not always apparent, as Rod Serling noted in the brilliant episode of the Twilight Zone above. The question then arises; how do we know who to work with, who to trust, and when to keep our mouths shut?  When the going gets brutal, who will have the guts to stand firm, who will run, and who will stab us right in the back if they get the chance?
Being a prepper for some years myself, and working with a myriad of character types, I have found that certain personality signals and quirks should be addressed in those who live around you, or those you plan to associate with. Certain kinds of people can be pure poison for any survivalist or any organization striving for practical solutions to collapse. Look at your neighbors and your associates carefully and with some objectivity. Do they fit any of the below profiles a little too well…?
The Lemming
This person lives life to the fullest, which by their definition essentially means working 9 to 5 in a job they despise with co-employees they hate, going home to watch reruns of The Apprentice while drinking away the pain of inadequacy, and bathing in the warm oily coconut butter glow of mainstream news before sinking into their soft feather bed of political ineptitude and dreaming sensible dreams of cult-like consumerist mayhem.
This kind of neighbor will likely freak at even the most non-invasive philosophies. Mention of voting for third party candidates (or Ron Paul) draws googly eyed expressions of disbelief, as if you just broke wind at their dinner table. Conversations of possible economic collapse inspire in them reactions of either complete dismissal along with skeptical cackling, or shrugged shoulders and passive solutions. They buy into anyone who happens to be in a position of petty authority, and would jump into a septic tank filled with rusty nails if someone in an expensive suit or a white coat told them to.
In a post collapse situation, this person will immediately look around for the first truck he can find filled with FEMA goodies. If he finds no government handouts are coming and that he is on his own, he will transform from a lackadaisical and humorously obscure human being into a rabid ax wielding (yet still humorously obscure) murdering food stealing two legged weasel.You do NOT want this person knowing who you are and living within 100 miles of you during a time of instability. They WILL show up at your doorstep…
Commonly spoken phrases include:
"I just want to have fun and not worry about stuff like that…"
"If we stay positive, it will all blow over…"
"That could NEVER happen in this country…"
The Rambo-Lite
A real badass…in his own mind. Unfortunately, not all activists make good neighbors for the well grounded prepper. This "survivalist" is all talk and no action. All bark and no bite. His training methods consist solely of You Tube videos, shopping expeditions to Cabelas, and a trip to the shooting rage once every three months. He talks a good game, and may lure you into a cooperative agreement by regaling you with his ability to memorize information from Gun Digest, but when the full fury of a financial firestorm is unleashed, he will let you down in the worst way.
Rambo-Lite is like most men, in that he seeks opportunities to prove himself, and to one day, he hopes, be looked upon as a kind of hero. There is nothing wrong with this. However, being usually overweight or out of shape, our little friend is too lazy to pursue the skills necessary to fulfill such a destiny. On top of this, he often has extremely overblown delusions of grandeur, and feels no need to heighten his knowledge. Why train when you already know everything? He is the kind of prepper that makes real preppers look bad.
Rambo-Lite has all kinds of gear, all kinds of advice, but will whine through the night during a cold winter march, never stay on task, never listen to the sage wisdom of those more experienced, and run at the first sign of substantial danger. Ultimately, he is an obstacle, not a comrade. When looking for neighbors who will provide mutual support in hard times, look elsewhere…
Commonly spoken phrases include:
"I don't care about any of that! I just want to shoot blue helmets!"
"All I need is my hunting rifle and my bowie knife…"
"I don't need to store food. I'll just take other people's…"
"I used to be a navy-seal-air-force-ranger-marine-scout-sniper-jiu-jitsu-master…"
The Cynic On Steroids
As if things aren't bad enough, some people have to make them worse by constantly pointing out how unavoidably "doomed" we all are, and that the act of survival is in itself a waste of energy. This neighbor is quite aware of the scale of the dangers we face down the road as a culture, but instead of taking proactive measures to prepare and to help others around him, he does nothing, and revels in the thought of widespread destruction. The warped dynamic of the modern American lifestyle has not been kind to this person. Of course, it has not been kind to most of us. Our Cynic reverts to a childish methodology of nihilism because he believes he has somehow been dealt a worse hand than anyone else, and the only thing that will satisfy him would be a hailstorm of napalm across the face of the planet.
Rarely leaves his home to organize with other activists, but when he does, the urge for most people to sink a fist into his scowling face is almost irresistible.
As excited as this guy is to see the world burn, he is actually very afraid of dying. Strangely, like most eugenicists, or members of PETA, in his darkest fantasies, he imagines a future in which nearly everyone meets a horrible gurgling end except himself. Unscathed by the genocide, he skips along his merry way in lush fields of dandelions and bunnies to meet the celebrity woman of his dreams (or any woman who will feel forced to settle because there are so few men left alive).
It goes without saying, this neighbor is not going to be of much service to anyone. Confronted with very real doom (namely his own), and realizing that his dreamworld musings of a day when he will have the Earth to himself are not going to come true, he will blame the closest and most successful preppers around him for his misfortunes. He won't ask for food, and he won't try to take it by force either. Instead, he'll turn you in to the authorities (if there are any left), or, he'll attempt to snatch away what he can from those people weaker than him (if there are any left).
Commonly spoken phrases include:
"We're all going to die anyway…"
"They have tanks and predator drones! You'll be wiped off the map!"
"No woman is smart enough to understand me…"
The Snoop
Ah yes, my favorite! Every neighborhood in America has one of these dastardly specimens.Every apartment building, every city block, every gated community. The Snoop is like the Lemming in that they almost pride themselves on their unwillingness to listen to reason or consider facts, but the Snoop takes this one step further. Not only will you find them sneering at those of us who express independent or anti-establishment views, but they will also go out of their way to bring trigger happy SWAT teams to our doorsteps. These are the people who actually call Janet Napolitano's "See Something, Say Something" hotline thinking they are good samaritans.
The Snoop has been the mainstay of every tyrannical government of the last century, from Mussolini's Italy, to Franco's Spain, Hitler's Germany, Stalin's Russia, Mao's China, Pol Pot's Cambodia, etc. Today, the Snoop is being tapped by the DHS and the Obama Administration as a resource once again within the borders of America itself.
Snoops fancy themselves amateur detectives. They will ask odd probing questions that seem out of place in regular conversation. They will form superficial friendships that feel even more fake than many neighborhood relations tend to. Disapproval of your politics will be met not with arguments, but with silence, and increasing distance. Snoops reveal themselves through their addiction to gossip. Eventually, you will discover from other neighbors that they slander you constantly behind your back.
Under normal circumstances, this is something to be laughed at and ignored. But, post collapse, it is something to be very concerned about. Snoops aren't looking for advantage, like the Cynic. They are looking for vindication, and approval. They desperately want to be a part of a collective, and revile anyone who displays outward individualism. If turning you in, or organizing others against you, will bring them a pat on the head, they will do it.
The Snoop is a coward, and will never confront you directly. But, he or she will try to use the force of the state or the community against you if you offend their twisted world view.
Commonly spoken phrases include:
"We really need to keep our eyes open for terrorists…"
"I hear the terrorists are using white people at bus stations now…"
"Liberty Movement? Isn't that one of those homegrown terrorist groups?"
The Idle Enthusiast
Some people are absolutely gung-ho about supporting activist projects or organizing for mutual aid, until the situation requires patience and effort. Then, they disappear from the scene, never to be heard from again. Most movements, especially grassroots movements, are rife with this behavior. Everyone wants to jump on the bandwagon after its moving at full speed; they don't want to have to push it uphill. The same goes for prepping…
Getting the Idle Enthusiast excited about the prospect of community growth and survival training is not difficult. Getting him to show up to provide needed assistance is another matter. Without fail, this character will make numerous offers to carry a mission forward, and will fail to follow through on almost every single occasion. After a while, you find yourself astonished when they accomplish ANTHING, no matter how small the task.
Their prepping list is always half finished, their training is always half finished, and their promises are always half finished. The strain of asking them to apply even the most remedial effort becomes so painful that you'll begin entertaining thoughts of violent pillow smothering and strangulation.
The Idle Enthusiast is the kind of neighbor who will volunteer for the most arduous projects. At first, they'll leave you pleasantly surprised, and then, they'll leave you hanging.
Commonly spoken phrases include:
"Don't worry bro, I got this…"
"I'll have that done in no time…"
"Oh man, I totally got sidetracked…"
The smart prepper understands well that going it alone is not an option, at least not for the long term. Thus, we are required to build relationships with those who live near us. If we cannot find enough like-minded souls in our immediate vicinity, then we must relocate to a place where this process is more viable (at least, if we want to survive). Staying put, wrapped in a web of tract homes or city dwellings filled with dangerously unaware and unprepared people is not an intelligent post collapse strategy. Retreat planning without proper group support and indigenous support is not only a logistical nightmare but a surefire avenue to discomfort of the terminal variety.
Think carefully about the kinds of people you want to have around you in the wake of disaster, and the community you plan to participate in after the smoke has cleared. The decisions you make now may be the kind you are stuck with for quite some time through events that will test your endurance and your very spirit. The more friendships we forge today with those who are prepared not just in supply, but in mind, the safer we will all be tomorrow. The company we keep in the days ahead is not a factor to be taken lightly…
You can contact Brandon Smith at:  brandon@alt-market.com
To contribute to the growth of the Safe Haven Project, and to help us help others in relocating, visit Alt Market's donate page here: http://www.alt-market.com/donate.
By Amy Hoak, MarketWatch
CHICAGO (MarketWatch) — Foreclosure activity rose 7% in October compared with September, a sign that lenders are picking up the pace after foreclosure processing problems caused delays, RealtyTrac said Thursday.
Last month, foreclosure filings were reported on 230,678 U.S. properties, according to RealtyTrac data. Filings include default notices, scheduled auctions and bank repossessions.
Appraisals derail sales
In the past, appraisals rarely disrupted a home sale. But real-estate agents and housing experts say new requirements and a difficult housing market are doing just that.
Activity is down 31% in October compared with a year ago.
"The October foreclosure numbers continue to show strong signs that foreclosure activity is coming out of the rain delay we've been in for the past year as lenders corrected foreclosure paperwork and processing problems," said James Saccacio, chief executive of RealtyTrac, in a news release.
"However, recent state court rulings and new state laws keep changing the rules of the foreclosure game on the fly, creating more uncertainty in the housing market and threatening to prolong the road to a robust real-estate recovery."
In October, after 22 months in a row as the city with the highest foreclosure rate, Las Vegas finally ceded that standing to Stockton, Calif., according to RealtyTrac's ranking of metropolitan areas with populations of 200,000 or more.
Hawaiian paradise becomes a ghost town

With the global economy in turmoil and real-estate wounds still festering across the country, there's trouble in paradise.
Default notices up 10%
Nationwide, default notices were filed for the first time on 77,733 properties last month. That's a 10% increase from the prior month, but a 23% drop from October 2010.
In Florida, Pennsylvania and Indiana, default notices ticked up more than 25% in October, compared with September.
Foreclosure auctions rose 8% in October, compared with the prior month; auctions were scheduled on 85,321 properties. Scheduled auctions were down 38% from a year ago. But again, the number of scheduled auctions was up even more in select states: They increased more than 35% in Florida, Minnesota and Illinois in October, compared with September.
In October, 67,624 properties were repossessed by lenders, a 4% increase from September and a 27% drop from October 2010. In Michigan, Oregon, New Jersey and Indiana, repossessions were up 40% or more in October, compared with the prior month.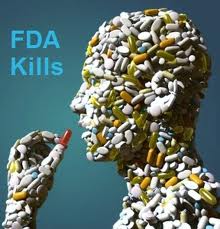 John Stossel
It would be nice if politicians and regulators left us alone. But they don't. They always want to do more. Recently, there have been shortages of some medicines. Cancer patients can't get drugs they need. Why not?
One reason is that a big drugmaker shut down for a year in part to meet Food and Drug Administration rules. The FDA makes it so expensive and difficult to sell drugs that there isn't an eager pack of companies rushing to the fill the gap. The free market would provide that, but government intervention, such as low Medicare reimbursement, strangles it. So people suffer.
Does the FDA say it's sorry for its part and back off? Of course not. Regulators almost never do that. In fact, the FDA wants more power.

It wants to regulate how your doctor uses his smartphone. I'm not kidding! The FDA wants the power to approve mobile medical apps that let doctors monitor patients' vital signs over their phones. As one doctor put it, "Even though I'm away from the hospital, I can still look at … real-time wave form data just as if I were at the patient's bedside."

Sounds great. It makes doctors more efficient. But the FDA basically says, "No, you just can't put something on your phone if it's a medical device. What if it doesn't work right? We have to approve it first."

That caution makes sense to people. Our first instinct is to say, "I don't want someone getting rich off a device that might not work right. It might kill me. I want the FDA to make sure everything is safe and effective."

But lawyer Jonathan Emord says our instinct is wrong.

"It is wrong because these regulations are costly, burdensome, and they prevent essential medical apps from getting into the marketplace," Emord said.

But an app might kill me.

Emord said that although many medical apps are available, there is "not a single complaint that someone has died or been seriously injured by a single one."

But what's the harm in running apps past the regulators?

"There is so much corruption at the Food and Drug Administration … so much anticompetitive bias."

The FDA takes bribes?

"Almost," Emord explained. "If you feather the right nest, you will do well for yourself after you leave. This is well known."

This is known as "regulatory capture." A regulator makes it tough for some company's competitor and then gets a job with the first company when he leaves his government job.

There's a big cost to the public when companies submit applications and then wait years for FDA approval.
"We're losing time, precious time that lives are dependent upon," Emord said. "MIM Software developed a simple mobile device that would combine MRI images, PET scans, CAT scans all together and produce a super image that was better for diagnosis … right on your phone. To get that through the agency, it took two and a half years and cost some hundreds of thousands of dollars. All the while it could have been in use, and ultimately it was approved."
Lawyers and reporters encourage bureaucrats to move slowly. If something goes wrong, the media make a huge fuss about it, and the class-action parasites pounce. But when the FDA delays a device for years and people die, we don't report that. We don't even know who the victims are.
Useful HIV drugs were available in Europe for years before the FDA approved them for use here.
A doctor at the Cleveland Clinic invented a medical app that helped physicians calibrate the amount of radiation to give to women with breast cancer. The FDA demanded so much extra and expensive proof of its safety that he abandoned it.
The FDA's caution leads many companies to just give up on potentially lifesaving ideas.
Yet I don't hear companies complaining.
"If you raise your head above the parapet and you become vocal in your criticism, the FDA remembers like an elephant and will stamp you out of existence. They'll punish you. It's so much discretion in their hands. They sit like emperors reigning over this stuff."
John Stossel
John Stossel is host of "Stossel" on the Fox Business Network. He's the author of "Give Me a Break" and of "Myth, Lies, and Downright Stupidity." To find out more about John Stossel, visit his site at johnstossel.com.©Creators Syndicate
(NaturalNews)
Microwaving food inside containers made of plastic, cellophane, cardboard and styrofoam may leach toxins into the food and increases the levels of carcinogens being consumed. Since most containers do not visibly melt or get hot, consumers have the false notion that the synthetic boxes and wrappers are not releasing toxins, but new research shows they are, and at levels that are alarming. Consumers are guaranteeing a triple dose of poison when they buy processed food (which contains synthetic ingredients), "nuke" them in a microwave, and then consume the radiated chemicals and vapors from the packaging. The FDA claims that if it's labeled microwave safe, then it's fine, but there are several major gray areas being exploited. The FDA also says that microwave-safe plastic wrap should never directly touch the food. The labels on many plastic wraps recommend a one inch space between the plastic and the food, but it's all locked in the oven with your food anyway.
For starters, chemical migration from packaging material to a food does not require direct contact. Excessive heat applied to the container drives off the chemical gases from the container. It is now proven that chemicals like BPA, Bisphenol-A, seep out of the container and affect humans, causing hormonal imbalances, lowered sperm count, and various other forms of cancer.
Watch out for rubber lids and their containers. Also put on the caution list freezer bags which can emit phthalates and BPA. The amount of toxins released from the synthetic depends on how long you freeze or cook them for, and also the strength of each particular microwave oven.
Meat trays, foam containers, coated cardboard, and most soup and noodle cups top the danger list. It is very common to cover a plate of food with Saran wrap. These "methods" are not safe at all.
The FDA claims that leached substances pose no threat to a person's health. They say to use containers and materials that are specifically labeled as microwave-safe, but not to microwave margarine tubs and carryout containers from restaurants.
That brings us to research the difference between margarine tubs and all other plastic containers. Some plastics marked with recycle codes 3 or 7 can actually be made with BPA. Yogurt, butter, margarine, cottage cheese, sour cream, and many more similar foods are all sold in plastic containers, many of which are made from Polypropylene (plastic # 5), one of the least-recyclable plastics. Most city recycling centers won't even accept it!
How can the FDA allow toxic chemicals in food containers that are not recyclable? Understanding this is important to realizing the true betrayal we face with the FDA. In other words, it is not acceptable to incur the expense of sorting, collecting, cleaning and reprocessing containers, but it is acceptable that we treat millions of Americans with chemotherapy after "eating" cancer.
Radiation is the result of nuclear decay. In simplest terms, a microwave oven decays the molecular structure of the food and packaging by using radiation. Had the manufacturers named them radiation ovens, it's very doubtful they would be popular today.
Solution: Get rid of the microwave oven right now, and just deal with cleaning your own safe pot or stainless steel pan. Then drastically reduce your use of plastic. Look for natural alternatives like textiles, solid wood, bamboo, and glass.
Sources for this article include:
http://environment.about.com/od/red…
http://www.riversideonline.com/heal…
http://healthychild.org/5steps/5_st…
http://curezone.com/foods/microwave…
http://www.comfortncolor.com/HTML/P…
http://www.chasinggreen.org/article…
http://www.goodhousekeeping.com/pro…
http://www.plasticsinfo.org/babybot…
http://lancaster.unl.edu/food/ftsep…
By Laura Zuckerman
SALMON, Idaho | Tue Nov 8, 2011 6:55pm EST
(Reuters) – Seventeen workers were exposed to low-level radiation from plutonium on Tuesday at a U.S. Energy Department nuclear research lab in Idaho, but there was no risk to the public, the government said.
The accident at the Idaho National Laboratory occurred inside a facility used for remotely handling, processing and examining spent nuclear fuel, radioactive waste and other irradiated materials, the lab said in a series of statements.
The so-called Materials and Fuels Complex is located near the edge of the sprawling 890-square-mile laboratory site in the high desert in eastern Idaho about 38 miles from the city of Idaho Falls.
But the lab's latest bulletin on the mishap said there was no evidence of a release of radiation outside the facility, and "there is no risk to the public or environment."
At least 17 employees were working inside a decommissioned research reactor when "a container was opened for normal, scheduled work, resulting in low-level worker exposure to plutonium," the statement said.
There were no immediate details from the lab on the precise cause or nature of the radiation release, such as whether it resulted from an equipment malfunction or human error.
Lab spokesman Earl Johnson told Reuters the exposed workers were engaged in an activity and in an area that required no special protective shielding.
"We certainly didn't expect this to happen," he said, adding that radiation-control technicians monitoring the area detected the low-level release.
Johnson said the "zero-power physics reactor" where the accident occurred was decommissioned in 1992 and had been used to study and test technology for space and commercial nuclear reactors.
The exposed workers underwent initial decontamination procedures at the complex before they were taken to a medical facility elsewhere on the lab grounds for "further evaluation," the lab said. Details of their condition were not immediately provided.
Some 6,000 employees and contractors work at the Idaho National Laboratory, the Energy Department's leading facility for nuclear reactor technology.
According to lab records, Tuesday's incident appeared to be the most serious accident at the lab since June 2007, when a worker was treated for minor burns and smoke inhalation from a small laboratory fire, though no radiation release was reported in connection with that mishap.
It was too early to say how serious Tuesday's accident was compared to previous mishaps "since we don't yet know what the consequences of the accident will be," said Liz Woodruff, head of a private, nonprofit nuclear watchdog group in Idaho called the Snake River Alliance.
But, she said, "These are a lot of workers."
Filmmaker joins Darren on THF right here on Nov 21st! Help spread the word.
Michael J. Murphy, Co-Producer of the Groundbreaking documentary "What in the World are They Spraying?" Investigates how chemtrail/geoengineering programs are related to weather control.
Do you want to get rich? Just get elected to Congress. The U.S. Senate and the House of Representatives are absolutely packed with wealthy people that are very rapidly becoming even wealthier. The collective net worth of the members of Congress is now measured in the billions of dollars. The people that we have elected to the House and Senate are absolutely swimming in money. Unfortunately, it is not easy to get elected to Congress. In this day and age you generally have to be heavily connected to those that are very wealthy to get into Congress because it takes gigantic amounts of cash to win campaigns. But if you can get in to the club, you pretty much have it made. The numbers that you are about to read are very difficult to believe and they should deeply sadden you. They show that Congress has become all about money. Congressional races are mostly financed by wealthy people, most of the people that we elect to Congress are very wealthy, and they rapidly get wealthier after they are elected. All of this money has turned our republic into something far different than our founding fathers intended.
The following are 12 statistics about money and Congress that are so outrageous that it is hard to believe that they are actually true….
#1 The collective net worth of all of the members of Congress increased by 25 percent between 2008 and 2010.
#2 The collective net worth of all of the members of Congress is now slightly over 2 billion dollars. That is "billion" with a "b".
#3 This happened during a time when the net worth of most American households was declining rapidly. According to the Federal Reserve, the collective net worth of all American households decreased by 23 percent between 2007 and 2009.
#4 The average net worth for a member of Congress is now approximately 3.8 million dollars.
#5 The net worth of House Minority Leader Nancy Pelosi increased by 62 percent from 2009 to 2010. In 2009 it was reported that she had a net worth of 21.7 million dollars, and in 2010 it was reported that she had a net worth of 35.2 million dollars.
#6 The top Republican in the Senate, Mitch McConnell, saw his wealth grow by 29 percent from 2009 to 2010. He is now worth approximately 9.8 million dollars.
#7 More than 50 percent of the members of the U.S. Congress are millionaires.
#8 In 2008, the average cost of winning a seat in the House of Representatives was $1.1 million and the average cost of winning a seat in the U.S. Senate was $6.5 million. Spending on political campaigns has gotten way out of control.
#9 Insider trading is perfectly legal for members of the U.S. Congress – and they refuse to pass a law that would change that.
#10 The percentage of millionaires in Congress is more than 50 times higher than the percentage of millionaires in the general population.
#11 U.S. Representative Darrell Issa is worth approximately 220 million dollars. His wealth grew by approximately 37 percent from 2009 to 2010.
#12 The wealthiest member of Congress, U.S. Representative Michael McCaul, is worth approximately 294 million dollars.
So how are members of Congress becoming so wealthy?
Well, there are lots of ways they are raking in the cash, but one especially alarming thing that goes on is that members of Congress often make investments in companies that will go up significantly if legislation that is being considered by Congress "goes the right way".
This is called a "conflict of interest", but it happens constantly in Congress and nobody seems to get into any trouble for it.
The following is video of Steve Kroft of 60 Minutes ambushing Nancy Pelosi about one particular conflict of interest involving credit card legislation. As you can see, she does not want to talk about it….
As noted above, insider trading is perfectly legal for members of Congress.
A law that would ban insider trading by members of Congress has been stalled for years on Capitol Hill.
So has this been a significant benefit to members of Congress?
Well, there has been at least one study that appears to indicate that members of Congress have been much more successful in the stock market than members of the general public have….
A 2004 study of the results of stock trading by United States Senators during the 1990s found that that senators on average beat the market by 12% a year. In sharp contrast, U.S. households on average underperformed the market by 1.4% a year and even corporate insiders on average beat the market by only about 6% a year during that period. A reasonable inference is that some Senators had access to – and were using – material nonpublic information about the companies in whose stock they trade.
Of course all of this could just be a coincidence, right?
Meanwhile, members of Congress keep telling the rest of us that we are just going to have to cut back because times are tough.
For example, during an interview with George Stephanopoulos of ABC News, Nancy Pelosi actually claimed that we should try to encourage poor people to have less children because it costs the government so much money to take care of them….
PELOSI: Well, the family planning services reduce cost. They reduce cost. The states are in terrible fiscal budget crises now and part of what we do for children's health, education and some of those elements are to help the states meet their financial needs. One of those – one of the initiatives you mentioned, the contraception, will reduce costs to the states and to the federal government.

STEPHANOPOULOS: So no apologies for that?

PELOSI: No apologies. No. we have to deal with the consequences of the downturn in our economy.
This elitist attitude extends all the way into the White House as well. Earlier this year, Barack Obama made the following statement….
"If you're a family trying to cut back, you might skip going out to dinner, or you might put off a vacation."
Meanwhile, the Obamas are living the high life at taxpayer expense. In a previous article I mentioned one outrageously expensive vacation taken by the Obamas that was paid for by our taxes….
"Back in August, Michelle Obama took her daughter Sasha and 40 of her friends for a vacation in Spain.

So what was the bill to the taxpayers for that little jaunt across the pond?

It is estimated that vacation alone cost U.S. taxpayers $375,000."
There is a massive disconnect between what our politicians say and what our politicians do.
The high life is good enough for them, but the rest of us have got to "cut back" and suffer becomes times are hard.
But when it comes to money and Congress, the most corrupting influence of all is probably all of the campaign money that gets thrown around.
In America today, it takes gigantic mountains of money to run a successful campaign.
Sadly, the candidate that raises the most money almost always wins. In federal elections the candidate that raises the most money wins about 90 percent of the time.
More than 5 billion dollars were spent on political campaigns back in 2008.
That represents a huge number of favors that need to be paid back.
In 2012, it is being projected that 8 billion dollars could be spent on political campaigns.
When big corporations and wealthy individuals shovel huge piles of money into political campaigns, it is generally because they expect something in return.
Most of those that get sent to Congress realize that they never would have won if wealthy donors had not showered cash on them. Most of them understand that they should not bite the hands that feed them if they want the cash to keep rolling in.
Politics in America has become a game that is played by the elite for the benefit of the elite.
Average Americans have the perception that they are involved in the process and that their opinions really matter, but mostly it is just an illusion.
It is so sad.
Meanwhile, members of Congress rapidly get wealthier and average American families continue to suffer. In fact, the standard of living in the United States has fallen farther over the past three years than at any other time that has ever been recorded in U.S. history.
But for members of Congress the good times just keep on rolling.
Just as it has been for most of human history, the rich rule over the poor.
Does anyone out there believe that we have any hope of changing this?
'Just because those cute little bear-shaped bottles at the grocery store say "honey" on them does not necessarily mean that they actually contain honey. A comprehensive investigation conducted by Food Safety News (FSN) has found that the vast majority of so-called honey products sold at grocery stores, big box stores, drug stores, and restaurants do not contain any pollen, which means they are not real honey.
For the investigation, Vaughn Bryant, one of the nation's leading melissopalynologists, or experts in identifying pollen in honey, and director of the Palynology Research Laboratory at Texas A&M University, evaluated more than 60 products labeled as "honey" that had been purchased by FSN from ten states and the District of Columbia.
Bryant found that 76 percent of "honey" samples purchased from major grocery store chains like Kroger and Safeway, and 77 percent of samples purchased from big box chains like Sam's Club and Wal-Mart, did not contain any pollen. Even worse were "honey" samples taken from drug stores like Walgreens and CVS, and fast food restaurants like McDonald's and KFC, 100 percent of which were found to contain not a trace of pollen.'
Read more: Shock Finding: More Than 75 Percent of All 'Honey' Sold in Grocery Stores Contains No Honey at All
Euphoria may have returned briefly courtesy of yet another promise for a resignation that will likely not be effectuated for weeks or months, if at all, and already someone has done the math on what the events in the past several days reveal for Italy. That someone is Barcalys, the math is not pretty, and the conclusion is that "Italy is now mathematically beyond point of no return."
Summary from Barclays Capital inst sales:
1) At this point, it seems Italy is now mathematically beyond point of no return
2) While reforms are necessary, in and of itself not be enough to prevent crisis
3) Reason? Simple math–growth and austerity not enough to offset cost of debt
4) On our ests, yields above 5.5% is inflection point where game is over
5) The danger:high rates reinforce stability concerns, leading to higher rates
6) and deeper conviction of a self sustaining credit event and eventual default
7) We think decisions at eurozone summit is step forward but EFSF not adequate
8) Time has run out–policy reforms not sufficient to break neg mkt dynamics
9) Investors do not have the patience to wait for austerity, growth to work
10) And rate of change in negatives not enuff to offset slow drip of positives
11) Conclusion: We think ECB needs to step up to the plate, print and buy bonds
12) At the moment ECB remains unwilling to be lender last resort on scale needed
13) But frankly will have hand forced by market given massive systemic risk

Hint:Not Good.Sell EUR, Buy Gold
The broader referenced report can be found here.